Maximizing Clinical Use
of Telehealth
for professionals in psychology, behavioral health, and social work
Presented by Dr. Catherine Jones-Hazledine
The following video includes Dr. Catherine Jones-Hazledine's training, "Maximizing Clinical Use of Telehealth."
Maximizing Clinical
Use of Telehealth
(Dr. Jones-Hazledine)
Description:
This presentation is designed to help clinicians maximize their clinical effectiveness using telehealth. It includes a brief history of how telehealth has changed over time (including during the COVID-19 period), discusses what research tells us about clinical efficacy with telehealth, covers some common concerns and challenges, and introduces some strategies and tools for making telehealth services most effective.
Objectives:
List three common concerns that clinicians have about telehealth.

Identify three possible contraindications for telehealth care.

Discuss strategies for making telehealth more safe and effective.

Apply at least one new technique for increasing engagement in and effectiveness of telehealth.
Date Presented: Fri., Oct. 30, 2020, 10am – 12pm CDT
Date Training Expires: October 30, 2022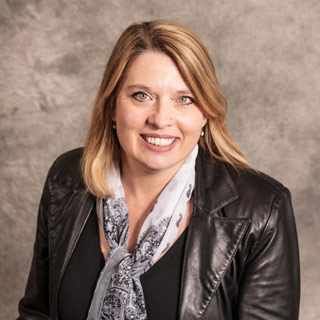 Dr. Catherine Jones-Hazledine
Clinical Psychologist, Ph.D. 
Western Nebraska Behavioral Health Clinics 
Dr. Catherine Jones-Hazledine is a clinical psychologist and the owner of Western Nebraska Behavioral Health Clinics, a network of integrated care clinics in the Panhandle and Sandhills areas of Nebraska. Dr. Jones-Hazledine works with individuals across the lifespan and has a particular interest in training and mentoring students and early career professionals to address behavioral health shortages in rural Nebraska. She is an adjunct faculty member with the Munroe-Meyer Institute at the University of Nebraska Medical Center and at Chadron State College. Dr. Jones-Hazledine has been using telehealth as part of her clinical work for over 14 years, across several different platforms.
These trainings were funded in whole or in part by funds from the SAMHSA Community Mental Health Block Grant, SAMHSA Substance Abuse Prevention and Treatment Block Grant and state funds sub-granted from the Nebraska Department of Health and Services, Division of Behavioral Health.