Ethical and Risk Management Issues in Peer Support Services
for NE Certified Peer Support Specialists
Presented by Dr. Frederic Reamer
The following videos include Part 1 and Part 2 of Dr. Frederic Reamer's training, "Ethical and Risk Management Issues in Peer Support Services (for CPSS)." This training explores compelling ethical and risk management challenges faced by certified peer support specialists of peer support services.
Part 1:
Ethical and Risk Management Issues in Peer Support Services (for CPSS)
(Dr. Frederic Reamer)
Part 2:
Ethical and Risk Management Issues in Peer Support Services (for CPSS)
(Dr. Frederic Reamer)
Description:
This workshop discusses ethical issues and practical strategies designed to protect clients and practitioners. This training includes a series of challenging ethics cases and explore practical steps that professionals can take to manage ethical issues skillfully. Key topics include boundary issues, dual relationships, conflicts of interest, confidentiality, privileged communication, informed consent, clients' rights, termination of services, practitioners' and clients' use of technology, and impaired professionals. Dr. Reamer discusses relevant ethical standards; statutes, regulations, and case law; national practice standards; documentation; supervision; and consultation.
Objectives:
Identify challenging ethical issues and dilemmas associated with peer support services.
Apply practical ethical decision-making frameworks and protocols.
Identify ethical issues that pose malpractice and liability risks.
Design strategies to protect clients and practitioners.
Date Presented: Tues., March 9, 2021 9:00am – 12:15pm CST
Date Training Expires: March 9, 2023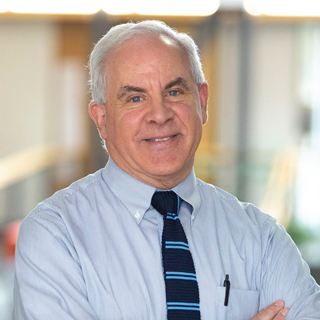 Frederic Reamer is a professor in the Rhode Island College School of Social Work graduate program, where he has been on the faculty since 1983. His teaching and research focuses on professional ethics, criminal justice, mental health, health care, and public policy. Dr. Reamer received his Ph.D. from the University of Chicago and has served as a social worker in correctional and mental health settings. He chaired the national task force that wrote the Code of Ethics adopted by the National Association of Social Workers in 1996 and recently served on the code revision task force. Dr. Reamer has lectured nationally and internationally on social work and professional ethics, including in India, China, Singapore, South Korea, Japan, Taiwan, and in various European nations. His books include Social Work Values and Ethics, Risk Management in Social Work; The Social Works Ethics Casebook; Ethical Standards in Social Work; Boundary Issues and Dual Relationships in the Human Services; Ethics and Risk Management in Online and Distance Social Work; Moral Distress and Injury in Human Services; and The Social Work Ethics Audit, among others. Dr.Reamer has served as an expert witness in many court and licensing board cases throughout the United States.
These trainings were funded in whole or in part by funds from the SAMHSA Community Mental Health Block Grant, SAMHSA Substance Abuse Prevention and Treatment Block Grant and state funds sub-granted from the Nebraska Department of Health and Services, Division of Behavioral Health.